Burn the Place: A Memoir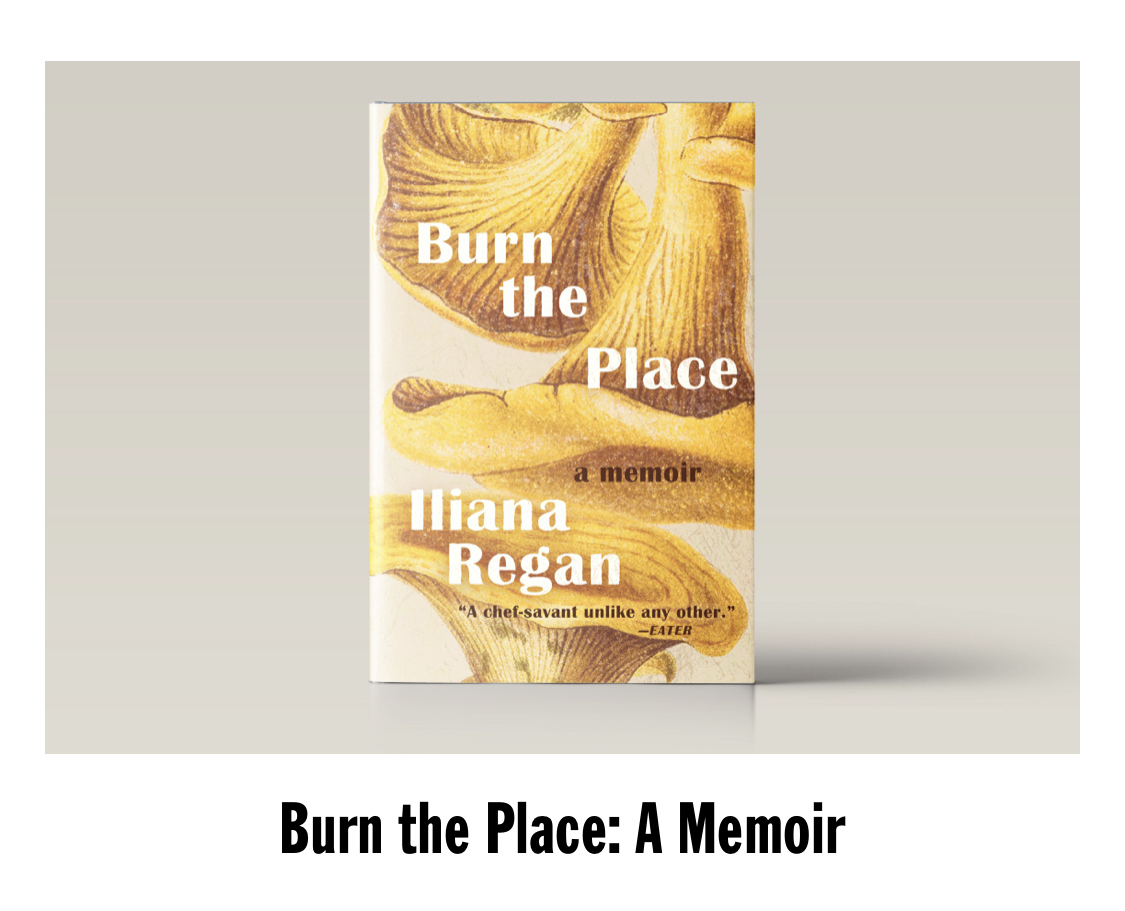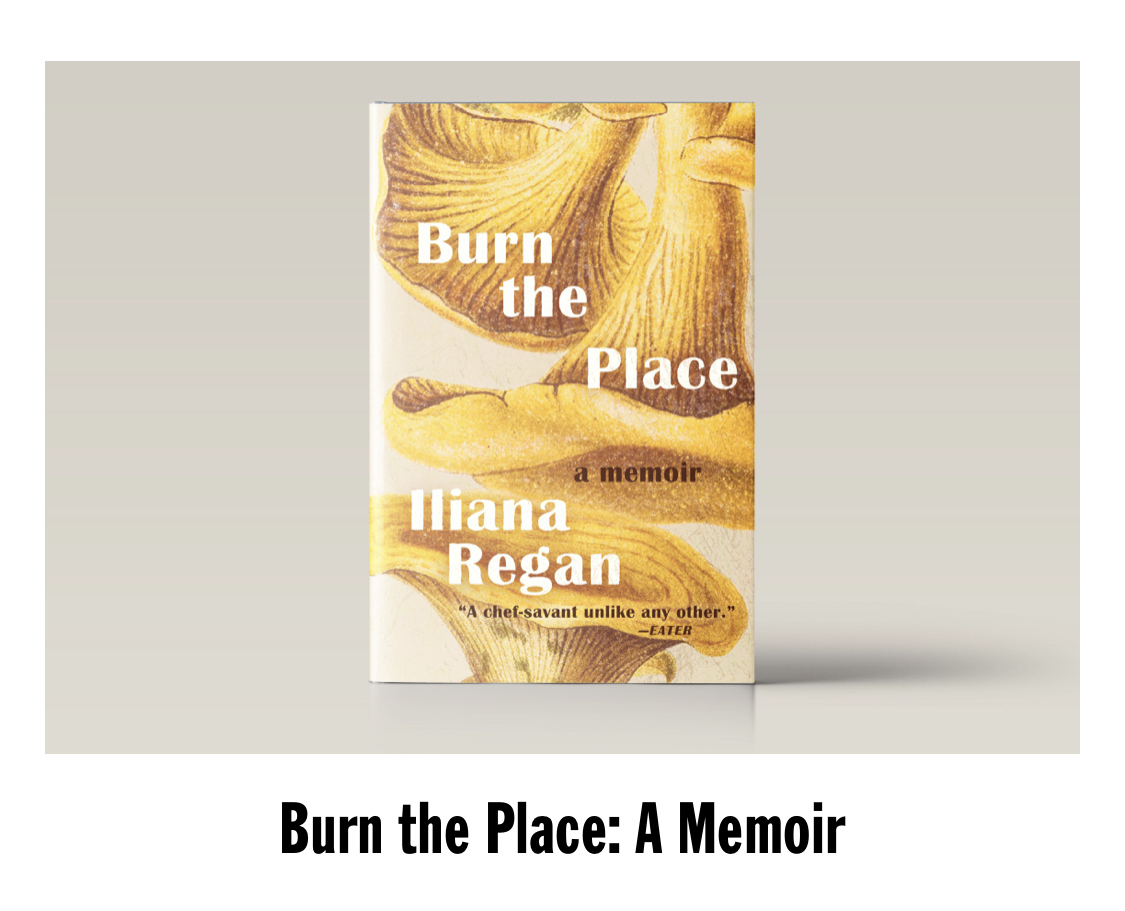 sold out
Burn the Place: A Memoir
It's not really sold out.
We've just set the book up with it's very own website. To order please click here.
Burn the Place is a galvanizing culinary memoir that chronicles Iliana Regan's journey
from gigging frogs on the family farm to opening her Michelin-starred restaurant,
Elizabeth. Her story is alive with startling imagery, raw like that first bite of wild
onion, and told with uncommon emotional power.
Regan grew up the youngest of four headstrong girls on a small farm in Northwest
Indiana. While gathering raspberries as a toddler, Regan preternaturally understood to
pick only the ripe fruit and leave the rest for another day. In the family's leaf-strewn
fields, the orange flutes of chanterelles seemed to beckon her while they eluded others.
Regan has always had an intense, almost otherworldly connection with food and
earth. Connecting with people, however, has always been harder. As she learned to
cook in the farmhouse, got her first job in a professional kitchen at age fifteen, taught
herself cutting-edge cuisine while running her "new forager" underground supper
club, and worked her way from front-of-house staff to running her own kitchen, Re-
gan often felt that she "wasn't made for this world." She was a little girl who longed
to be a boy, gay in an intolerant community, an alcoholic before she turned twenty, a
woman in an industry dominated by men.
Burn the Place will introduce you to an important new voice from the American
culinary scene, an underrepresented perspective from the professional kitchen, and
a young star chef whose voice is as memorable and deserving of praise as her food.
Excerpt from Chapter 2: Chanterelles
My dad showed me to make a triangle with my hands outstretched before me and close one eye after the other while looking through it. The eye that saw through without causing my hands to move was my shooting eye. He removed the safety and put the gun back in my hands. He wrapped his hands around mine and knelt behind me. He told me to begin to squeeze the trigger and breathe steadily. With his index finger over mine, he pulled it back. He told me to aim at the bottle with the good eye and when the trigger comes all the way in, to breathe out. The crack of the bullet echoed as far as I could imagine. The bottle shattered. That day I proved to myself I could do anything any boy or dad could do.
"Your boy's a good shot."
Maybe I could be a little boy, I thought. Though soon, I'd also be reminded what of it was like to be a pretty little girl.
My dad gave me a mesh sack for collecting chanterelles. We walked along the sandy path lined with late summer berries about to drop. There was one ripe dewberry and I picked it. "How'd you know that was still good?" my dad asked. I smiled and shrugged chewing it, smashing every last seed between my teeth.